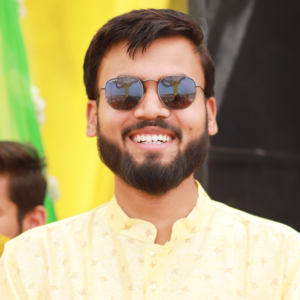 Creative Director, Velvish
Indore
More about Saksham Shukla
I am Saksham Shukla, the Creative Director at Velvish, a prominent digital agency. My journey with Velvish began in 2020 when I joined as a graphic designer, and since then, my role has evolved to encompass a wide range of responsibilities due to my exceptional creative talents. Now as a director of the company, I look at overseeing various aspects too, excluding creative direction.
With a background in graphic design and a keen eye for aesthetics, I have played a pivotal role in shaping Velvish's creative direction. My innovative designs and artistic vision have significantly contributed to the agency's success and reputation for delivering visually captivating digital solutions.
I lead and manage different teams, ensuring that each part of the company operates smoothly. I utilize my expertise in design, branding, and digital media to support Velvish in delivering outstanding creative campaigns for a diverse clientele.
My commitment to creativity makes Velvish continues to push creative boundaries, producing cutting-edge digital experiences and engaging content.
Featured speakers at eChai events