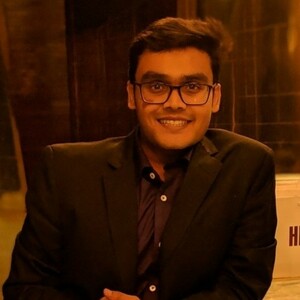 Associate Partner, Jain Investments
More about Abhishek Roychowdhury
I am honored to introduce myself as your financial sherpa, navigating the complex terrain of investments, wealth management, and retirement planning with the finesse of a Wall Street maestro. As a financial aficionado, I don't just crunch numbers, I orchestrate symphonies of wealth creation.
I bring a fresh perspective to managing your money. I'm not your run-of-the-mill financial advisor - I'm more like a financial virtuoso, conducting a concerto of financial strategies to maximize your portfolio's performance.
From strategic asset allocation to tax-efficient investing, I'll unlock the secrets of financial success with my keen eye for detail and my acumen for risk management. I'll navigate the choppy waters of market volatility with grace and finesse, keeping your financial ship steady and sailing towards your financial goals.
Think of me as your financial architect, designing a blueprint that seamlessly integrates all your financial goals into a holistic financial plan that's tailored to your unique needs and aspirations. I'll help you construct a solid financial foundation that withstands the test of time, and build a fortress of financial security for you and your loved ones.
So, let's embark on this financial journey together, where prudence meets opportunity, and where financial success is not just a destination, but a way of life.
Are you ready to elevate your financial game to new heights? Let's connect and embark on this financial odyssey, where your financial success takes center stage.
Featured speakers at eChai events