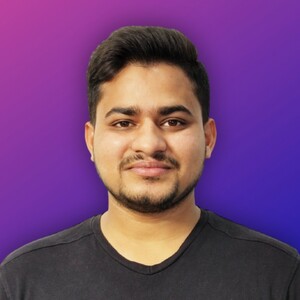 Founder, Velvish
Indore
More about Mohit Kumar Tripathi
I am passionate about helping brands and creators achieve their full potential online by utilizing my expertise in the field of digital marketing, social media management, content creation, and SEO strategies.
I lead Velvish, a full-service digital agency that focuses on providing result-oriented digital solutions to help small businesses reach new customers, increase brand awareness and ultimately grow their business with ease.
During my journey so far I have helped 300+ clients in enabling digital solutions for their business growth, trained 1000+ students in starting their careers in digital marketing, and won various reputable national awards which include Madhya Pradesh Government IT Award, 35 Under 35 The Rising Star Award, Dr. APJ Abdul Kalam Award and others.
When I'm not working, I usually go for long cycle rides or play with my magic props especially playing cards. I am very much a kid at heart, love to play basketball and travel whenever I'm awarded with the opportunity.
I am a passionately curious person who loves meeting new people and learning new things.
Featured speakers at eChai events