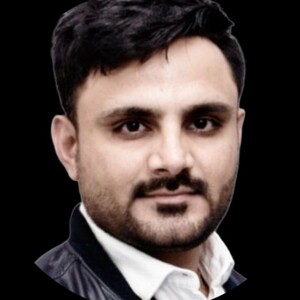 CEO
Rajkot
More about Siddharth Shukla
Siddharth is the visionary leader steering the innovative path of CIZO, a leading mobile app development company based in Ahmedabad, India. With a profound passion for technology and a keen understanding of market trends, Siddharth has propelled CIZO into a realm of unparalleled success.
Armed with a Master's in Computer Science from a prestigious university, Siddharth's journey in the tech world began with hands-on coding and software development. His entrepreneurial spirit, coupled with a deep understanding of user experience and cutting-edge technologies, led her to found CIZO.
Under his leadership, CIZO has grown exponentially, delivering top-notch mobile solutions that have garnered industry recognition for their creativity, functionality, and reliability. Siddharth's commitment to fostering a culture of innovation and collaboration within the company has resulted in a dynamic team of talented individuals dedicated to pushing the boundaries of app development.
Beyond his role as CEO, Siddharth is an advocate for diversity in the tech industry. His leadership philosophy revolves around empowering his team, fostering creativity, and maintaining a client-centric approach to drive CIZO towards continued growth and success.
Featured speakers at eChai events