MixCommerce is a Marketing Technology focused software company, focused to help SMBs and SMEs to cut the cost of sofas and marketing software by 2/3 with the current focus on Social Media Suite, CRM, CMS, and a free-to-use stock photo/video website(alternate to shutter stock) for the Indian community named MixCommerce Photos.

Here's the excerpts from eChai with Rana Jayant, Founder, MixCommerce as part of our startup showcase series.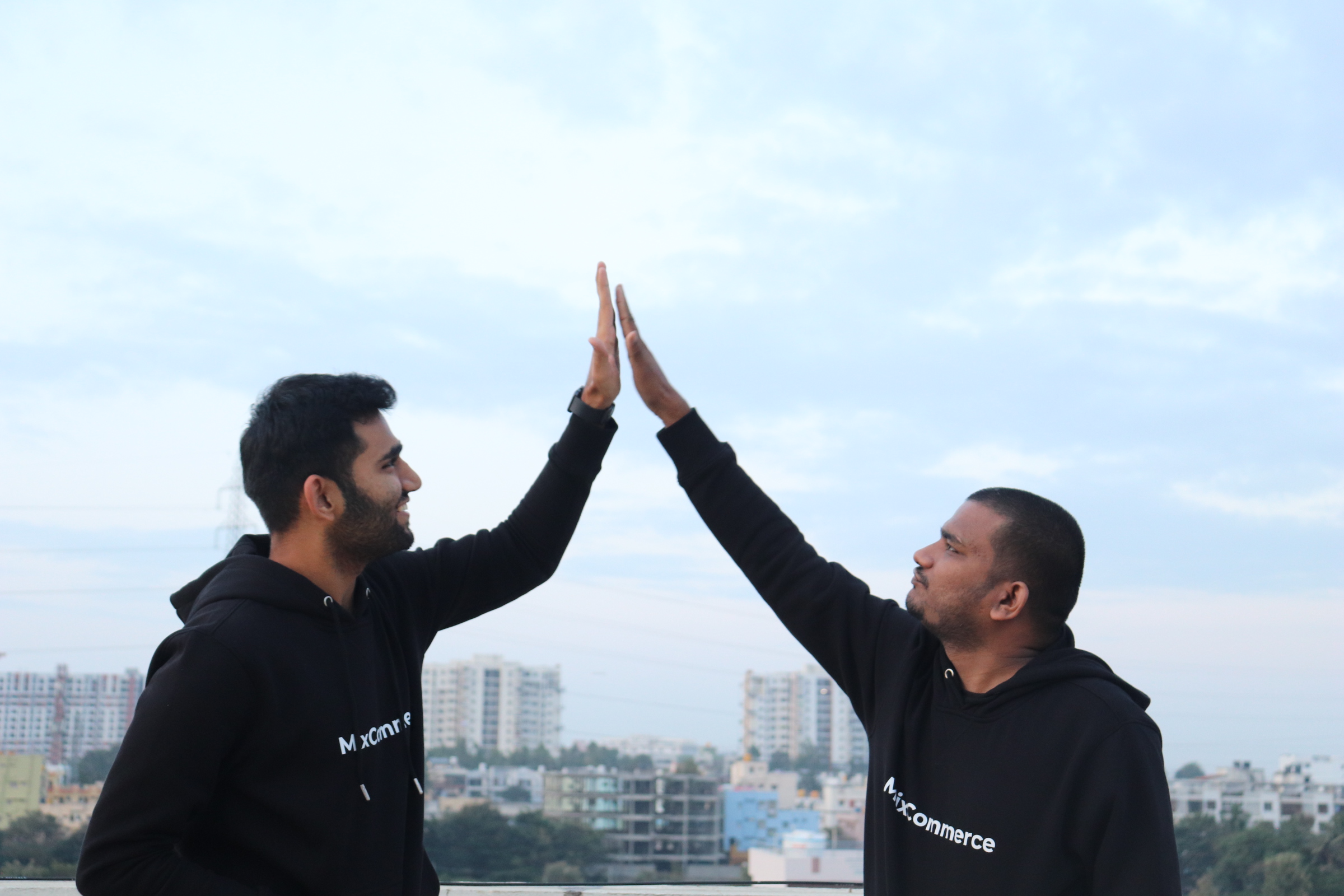 About the team
Rana and Rakesh are exactly what a company requires in general. A good leader and good management. In combination, they bring research, mindfulness, humility, and a decentralized decision-making system under MixCommerce.
Rana brings, market research, analysis, innovation, and planning to the system whereas Rakesh brings people and runs behind them to make that happen.
Rana is more on the tech and higher management side, a little strict and straightforward whereas Rakesh maintains soft connections with the team and gets things done.
Rakesh firmly holds the complete system and doesn't let it flow out of bounds which often happens in startup and unstructured teams.
Rana comes into the picture for any detailed analysis, decision-making, discussion, or research with the team.
Eureka moment
There was no eureka moment, to be honest. We have surpassed those experiences 2 years ago. Now we mostly take data-driven decisions.
In early 2022, We closed a nonscalable business in EdTech way before EdTech burst into India which happened in mid-2022. We realized that we don't like the business due to low growth and its nonscalability.
We went back to what we were good at and realized our potential which was Tech +
Marketing and especially organic marketing on the internet.
Rana worked as Research and developer at the best marketing agency in Hyderabad and started STABLX ( https://www.stablx.com ).
As we had experience in building tech and scaling web traffic, we focused on building something we are experienced in.
We analyzed for months and turned out, MixCommerce was a perfect fit for us considering our experience, interest, and market conditions.
How does it work?

MixPhotos Demo
Business Model
Our business model is SaaS and partnership. Businesses onboard themselves as a user and use the platform. Brand Partnership is something we will be doing 2 years down the line. The SaaS pricing is monthly/yearly. We are bootstrapped and we are trying our best to keep it bootstrapped.

Traction
We have 6000+ users across our platform. All of them are acquired organically and for free through the search engine, social media, direct traffic, and community.
We spent no money on advertising, either online or offline. Our organic marketing experience has helped us achieve this smoothly.
Community Support
We are looking to connect mature SaaS/Tech Entrepreneurs that are focusing beyond funds, PR, and startup trends.
They should be grounded and focused on real business than hype created on social media.
We have done 40M+ users, and 3B+ reach organically. We, therefore, would like to meet mature individual/Entrepreneur who has scaled revenue, maybe 100x or more than us in SaaS, and are profitable.
...
You can join the conversation on Twitter via this link here if you want to ask more questions to Rana Jayant, Founder, MixCommerce
...
You can check out the upcoming in-person eChai Startup Demo Days coming up in 8 cities in India - Ahmedabad, Bangalore, Hyderabad, Pune, Mumbai, Delhi-NCR, Rajkot and Vadodara.