Pro Zero Carbon helps companies reach net zero through their comprehensive software and data backed sustainability solutions.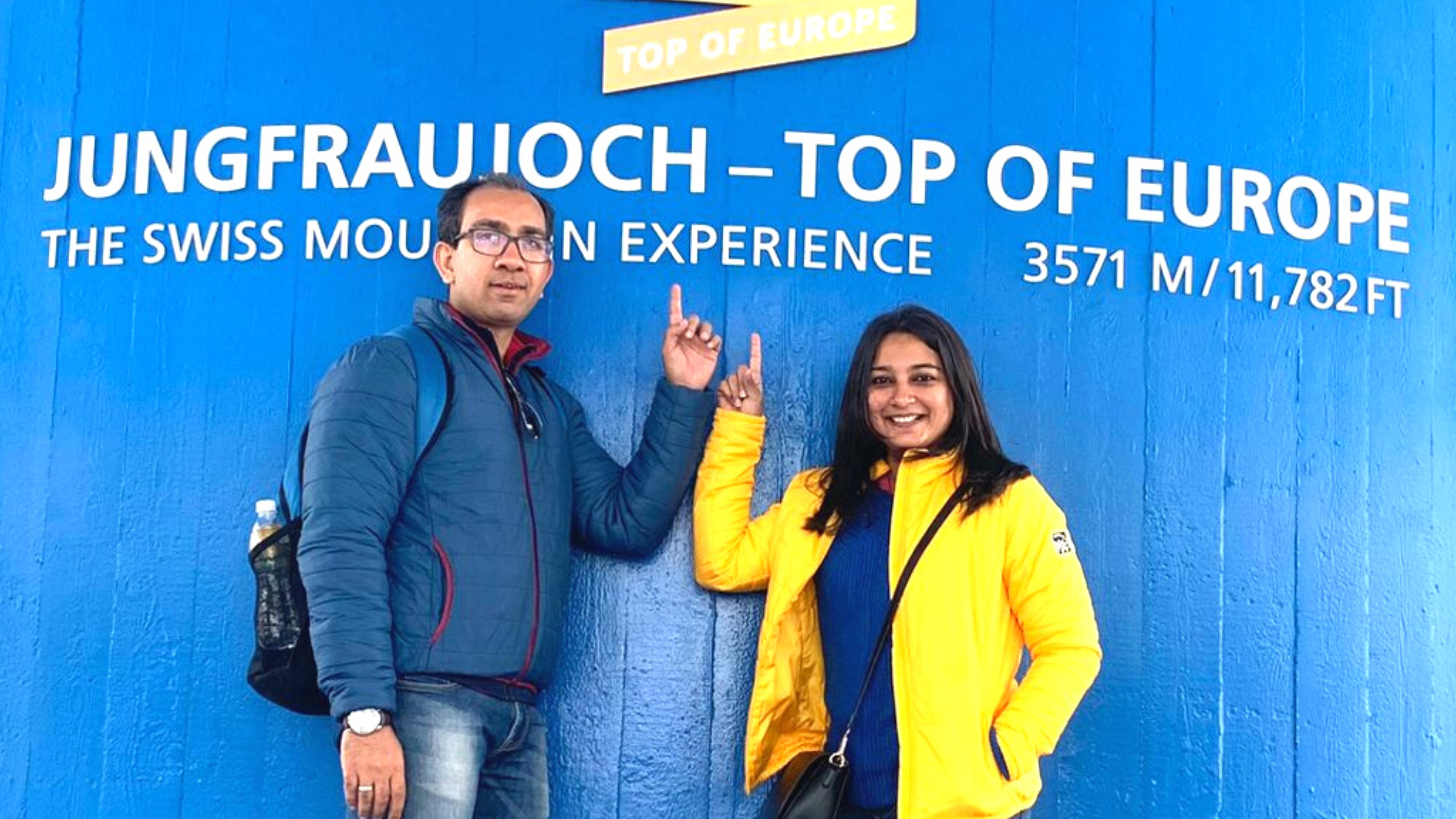 Here's the excerpts from eChai with Charu Dhyani, Co-Founder, Pro Zero Carbon as part of our startup showcase series.

Location:
Hyderabad, India
About the team
We are two cofounders - Charu Dhyani and Shantanu Sharma
Charu Dhyani: Charu is a staunch sustainability enthusiast with close to a decade of experience in leading teams, strategy, marketing, business development and networking. She has previously worked in a leadership, strategic and operational role as a Clinic Head in a Spine Clinic Chain, Qi Spine Clinic and has led her team to deliver high results and improve business for the brand through focused effort, team building, strategy and execution.
Pro Zero Carbon is her 4th venture after a restaurant & cafe, Wudbox Enterprises and Idea Mixers which is a specialised content business.
She is also a member of the Indo-Australian Chamber of Commerce and has been awarded with Iconic Women Creating a Better World For All by Women Economic Forum. She is also a part of Empretec- HIEERA Program, which is a part of UNCTAD and has been part of various panel discussions and talks on sustainability and climate change.
Shantanu Sharma: With a career that covers a broad spectrum from running organisations, managing teams, educating and public speaking, writing books to developing marketing strategy, he is also a passionate environment lover. He has previously worked in a leadership, strategic and operational role as a Zonal Manager for 5 clinics in a Spine Clinic Chain, Qi Spine Clinic and as Head- Marketing Support, IHH Healthcare India. Thanks to the extensive experience of the last 12 years, he understands the functioning of a business along with varied aspects related to hiring, value creation, administration, sales and marketing.
He has previously started a restaurant & cafe, co-founded Wudbox Enterprises and Idea Mixers. He is also an Author with three published books and another two in the works along with being a TedX Speaker.
Eureka moment
Identification of gap in real on-ground actions towards net zero by organisations. This prompted us to start our journey to enable companies in achieving rapid decarbonisation.

How does it work?
We capture all sustainability and ESG related data from a company using our data processor followed by comprehensive data analysis.
This analysis provides key insights into current carbon emissions and ESG actions of a company on which the decarbonisation strategy can be based.
Once this strategy is identified, we help the company make a detailed decarbonisation roadmap and work closely with them- through on-ground actions, carbon accounting, data management, documentation and reporting to ensure they reach net zero.

Business model
Annual/quarterly subscription to the data processor as either a basic, essential, advanced model- building up LTV for each customer


Increase in number of active subscribers and users to achieve wider reach, uptake and impact at a consistently low CAC


Full stack of Sustainability & ESG Consulting Services
There is an immense scope in Clean Tech and Sustainability space as more and more companies take up disclosures and net zero targets. With strong regulatory push from governments and international bodies, this is a major market for the future.

Community support
Mentoring, funding and accelerator programs along with assistance in building a tech team and our software.

..
You can join the conversation on Twitter via this link here if you want to ask more questions to Charu Dhyani, Co-Founder, Pro Zero Carbon.