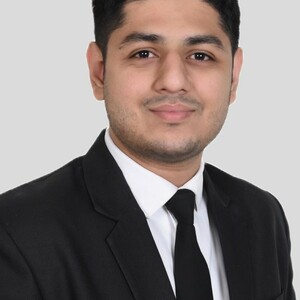 Associate at Lall & Sethi
More about Arghya Samaddar
Arghya has experience in advising and representing a diverse range of clients in the matters of Trade Mark and intellectual Property Laws in general, Labour Laws, Family Disputes, Section 138 of the Negotiable Instruments Act, 1881, Criminal & Civil Law, Real Estate & Land Laws etc. He specializes in Intellectual Property Laws and Civil and criminal Litigations and regularly advises on pre-litigation strategy, arrest and pre-arrest strategies and is adept in drafting and appearing before the various courts and tribunals.
He is skilled in Drafting Plaints, Petitions, Written Statements/Replies, Rejoinders, Legal Notices and Legal Opinions. He has experience in conducting Due Diligence and Title Verification of Land and issuing Title Clearance Certificates.
Arghya regularly appears before the various High Courts, Magistrate and Session Courts, DRT, RERA, CAT and other tribunals.
Arghya read the law from the Institute of Law, Nirma University, and obtained a BA.LLB (Hons.) degree with a specialisation in Intellectual Property Laws. In 2021, he was enrolled as an Advocate with the State Bar Council of Gujarat.
Featured speakers at eChai events