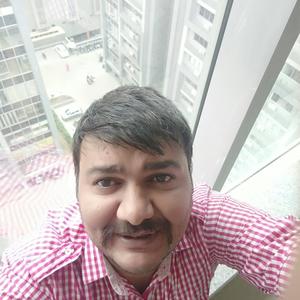 Motto: Learn, Unlearn & Repeat. Passion: SEO, B2B, eCom & Digital Marketing & @TheSEOTalker Writes @Entrepreneur @sap @semrush @e27co B🍞&B🧈: @tejsolpro
More about Jaydip Parikh
Jaydip Parikh, the CEO of Tej SolPro and a Digital Marketing Enthusiast, has been a known face in the fields of IT and Marketing. He worked with various companies and gathered a lot of accolades and appreciation before he became an entrepreneur.
Time and again, he has successfully switched and adapted into various roles ranging from web entrepreneur, social media expert to digital marketing speaker and achieved commendable milestones during his endeavor.
Having more than 15 years of experience in Digital Marketing and being an active speaker online as well as offline, Social Media and E-Commerce consultancy are a part of his dominion.
He has taken lectures on Digital Marketing at various renowned institutes like NIFT, DDIT, Changa University, C.U. Shah Engineering College, Ahmedabad University, Nirma University, to name a few.
He has worked with brands like YourStory, TravelCarma, Kevi Rite Jaish (Movie), AB Corp., CIIE-IIM, etc.
He has co-founded #SEOTalk, a Twitter chat series which talks about the latest trends and happenings in the SEO world which happens every Monday 8:30 PM till 9:30 PM IST.
He is also the co-founder of DIIM (Digital Institute of Internet Marketing) which is now a flourishing institute for Digital Marketing, SEO and Social Media courses in Ahmedabad.
He has ardent interests in technology and brand innovation, apart from thorough knowledge in business and product promotions.
When he isn't spinning ideas in his brains, he loves to read biographies of successful people.
Featured speakers at eChai events