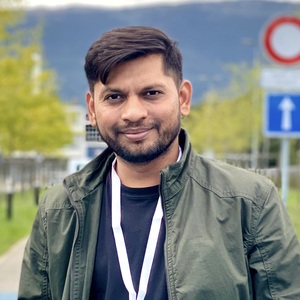 Director - Sutherland | IIM Lucknow
More about Jatin Aghara
I love to dig into customer problems and solve them with modern technology. I create, scale and optimize business portfolios that matter. To accomplish this, I focus on delivering key outcomes, building amazing teams and quickly adapting to new learnings.
I have enjoyed many executive positions throughout my career in Strategy, Business Development, Consultative Sales, Product Development, Product Marketing, and Project Management. My personal, and professional experiences, and MBA have taught me the following about myself:
I can successfully scale up businesses from $50M to $1B in revenue.
• I put the customer at the center of all that I do.
• I excel at the execution of big ideas with given constraints
• My gut instinct is good but I seek data for my decisions
I can align, lead and grow world-class Product/Project teams from 10 to 100 people.
• I love to win, but helping the team win gives me greater joy
• I speak tech and execute
• I tell great narratives that motivate
• The buck always stops with me
I educate, refine and drive myself to be a better person
• I am constantly learning because I never settle
• I stay calm when faced with adversity
• I focus on making high-quality decisions
I enjoy meeting new people and hearing new perspectives. I love photography, stand-up comedy, and theatre. I have tried my hands at a few open mics, played small roles on stage in regional dramas, and sold my clicks at a couple of photo exhibitions across the country. Reach out if you want to talk to me about emerging tech, Industry trends, F1, or cricket.
Professional Skills
Strategy | Business Development | Product Management | Presales | Team Development | Market and Pricing Analysis | Strategic Planning | Product Development | Product Roadmap | Portfolio Strategy | Digital Transformation | Process Automation | Agile Development | Cloud | RPA | Conversation AI | Generative AI |
Featured speakers at eChai events