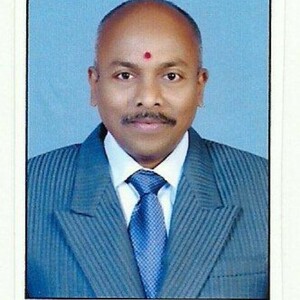 More about Lingaraju J
Have graduated BE (Mechanical) from NITK-Surtahkal (Karnataka) and PGDM from IIM-Bangalore (2 year full time course) in the areas of Marketing & Systems Management. Also got PhD in Economics & Research from Mahatma Gandhi Kashi Vidyapith, Varanasi.
Have offered progressive years of management and leadership expertise in Fertilizers, Metals trading/ recycling (Overseas), Cement, and Sugar (Overseas) Industries.
Possess all round experience in the core areas of Project Management, Production Planning, Logistics & Supply Chain Management, Marketing, Sales, Product Management, Dealer Development, and Shipping & Logistics Operations.
Logistics & Supply Chain Management has been the core subject of success in every position that has been taken up as a challenge to stand out in the market.
Certified in Edward de Bono's methods of Lateral Thinking & Six Thinking Hats and hands on experience in practicing ISO 9000 systems.
Career record of excellent performance and business management together with excellent vendor management, Dealer management, client account management, negotiation, communication, staff supervision and organizational skills.
Above all, the emotional intelligence for achieving the best by getting involved and giving results.
Having all the above qualities, looking for appropriate opportunity to take it forward as per the vision of the management.
Hoping to hear from you soon.
With Best Regards,
Dr. J Lingaraju
Mob: +91 8008885168
Featured speakers at eChai events