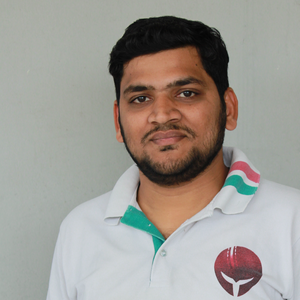 More about Vikash Rajpurohit
Founder of VastraApp. Product Manager @CricHeroes, Developer, Grommer, blogger, Team Player @digicorp. Sports and Music lover.
I am Vikash Rajpurohit,
I did my MCS(CA&IT) from Gujarat University in 2011.
In May 2011, I have joined as a Developer in Zietech Solutions.
Later Joined DigiCorp Solutions in Jan 2013 and currently working with it.
I have started working as a Developer in e-Tendering product (NexTenders) and Later promoted as a Team Leader in same product.
Then I have managed Truck Intending App (ITrac - JSW) and completed some Analytics solutions for Ecolibrium Energy, Chitra Analytics, and others.
Then started working as a Product Manager of CricHeroes(cricheroes.in).
Right now working on my own idea Vastra App - Making Made Easy (vastraapp.com) with Digicorp.
Featured speakers at eChai events