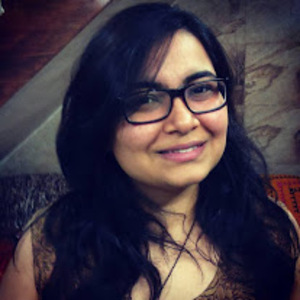 Social Media Recruiter, Internet Researcher, Chief Sourcing Professional, I provide right talent across industries, across levels. The languages I like to speak and write is Boolean and Semantic. Passionate about people. Believe in Live and let Live.
More about Dimple Khubchandani
Run a Recruitment Firm (Synoverge Consultants) since 2011 .
Worked as a Corporate HR and as a TL recruitment in a leading recruitment firm as well in the Past,
A People Person .
My Expertise include,
✔ Executive Search/ Advertised/Headhunting
✔ Turnkey Recruitment
✔ Niche Recruiting
✔ Turnaround & Shutdown Projects
✔ Career & Business Consulting
I help corporate clients gain greater value and maximize their return on investment via Synoverge Consultants. My clients include from Start-up to Global Giant Companies, all domains across India .
I assist them with Identifying Mandates, Prioritizing them, Job Analysis, Teleconferencing,Video conference(if need be) Interview Scheduling, Follow Ups, Salary Negotiations & Post Selection Activities.
I provide them with an in-depth insight on the Client, Work Profile, Compensation & Employee Benefits. In case of Relocation, I detail them about the Location, Culture, Cost of Living & other necessary Post Selection Procedures.
I provide them 360 Degree advise on adding value to their Short & Long Term Plans
My mission is to be known as a " Business HR partner" for each and every client . My vision is to provide Jobs to as many people possible .
If your business is big and you need people to make it bigger allow me to help you find them in an easier way !
Synoverge Consultants:
Synoverge Consultants is a recruitment company specializing in Construction , Real estate , Facility Management ,Media, Entertainment & Mobile, Mobile VAS ,Ecommerce , Travel , Advertising , IT , Biotech , Medical , Healthcare ,Pharma and Engg /Mfg Recruitments , FMCG , PR ,Niche and Technical .
We cater to all domains except BPO's .
Synoverge Consultants - Synoverge is a combination of two words - Synergy and Verge. (It means- In combination of action at the edge) Synoverge is a One Stop Human Resource Solutions.
visit : www.facebook.com/synoverge
gtalk: [email protected] / official id : [email protected] i use both id's can mail on any or both of them .
visit : http://www.synovergeconsultants.com
You can read some of my interviews on the below links :
https://www.sanjeevhimachali.org/interviews/dimple-khubchandani
https://buddybits.com/2015/05/dimple-khubchandani-shares-her-journey-from-being-a-teacher-to-a-recruiter/
https://buddybits.com/author/dimple/ ( i write blogs on career , business , jobs )
Featured speakers at eChai events
eChai Business Partner Program helps businesses and organisations get visibility and engagement within the eChai network.
Preferred eChai Business Partners
About eChai Business Partner Program:
eChai Business Partner Program helps businesses and organisations get visibility and engagement within the eChai network.
Key benefits:
Engagement at relevant in-person eChai Meetups (~4 meetups/year)
Listing on preferred eChai Business Partners page (1 year duration)
Feature on eChai.Ventures
eChai Business Partner program starts with Rs. 50,000+GST per year.
You can reach out to Jatin Chaudhary, Co-Founder, eChai Ventures over
WhatsApp
or over email at
[email protected]
to explore more about it.