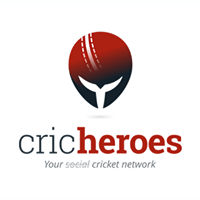 CricHeroes
World's Largest Cricket Network
How does it work?:
Well, you use it when you want to score your cricket match or cricket tournament. You can also use it to follow your cricketer friends, find vendors, officials, academies, grounds and much more.
---
What is USP?:
It is the only cricket network connecting all the stakeholders of grassroots cricket, second-most popular sport in the world with estimated 2.5b fans.
---
What is Traction?:
5m+ registered users, 700,000+ matches scored, 45000+ cricket tournaments covered, 75+ cricket associations.
---
Looking for Support and/or feedback from the community?:
How to make our product better and network stronger.
About:
CricHeroes started as a simple score-keeping app for grassroots cricketers to keep their scores. A 10x better way to do it compared to existing alternatives. Gradually it became a network, recognizing cricketers for their talent and making them better with performance analytics. The big idea is to connect every stakeholder (businesses and professionals) of cricket with each other and capture all transactions happening on the network.
Discussion: · 22 comments